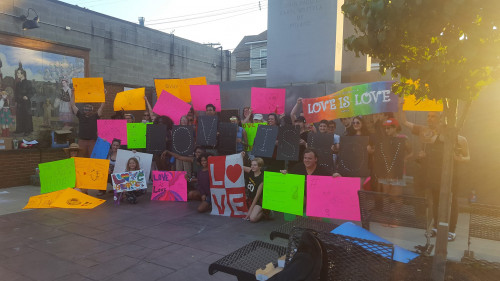 Originally Posted on September 28, 2017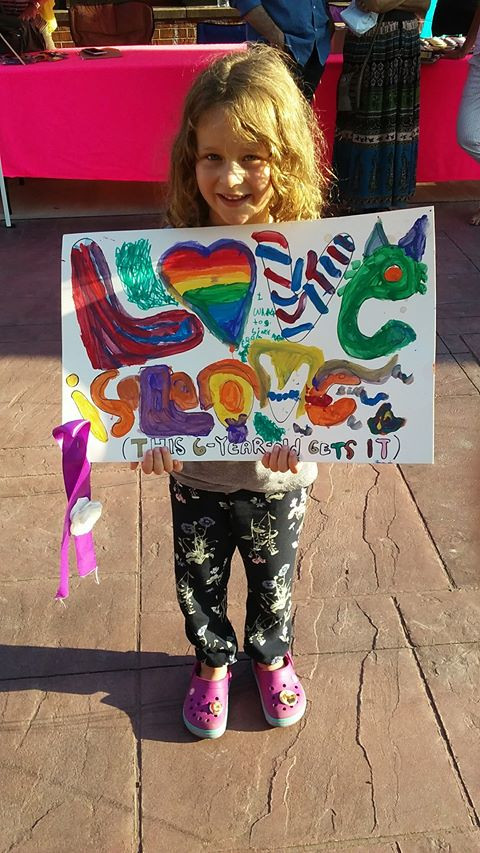 Last Saturday (a very hot Saturday), the second Love is Love rally took place. This time the rally was held in Hamtramck, the last one being in Ferndale. The turnout was nice. Many came out and showed their support. There were maybe one or two hecklers but the positivity drowned them out. The Love is Love rally is about LGBT equality, love for each other, and self-love.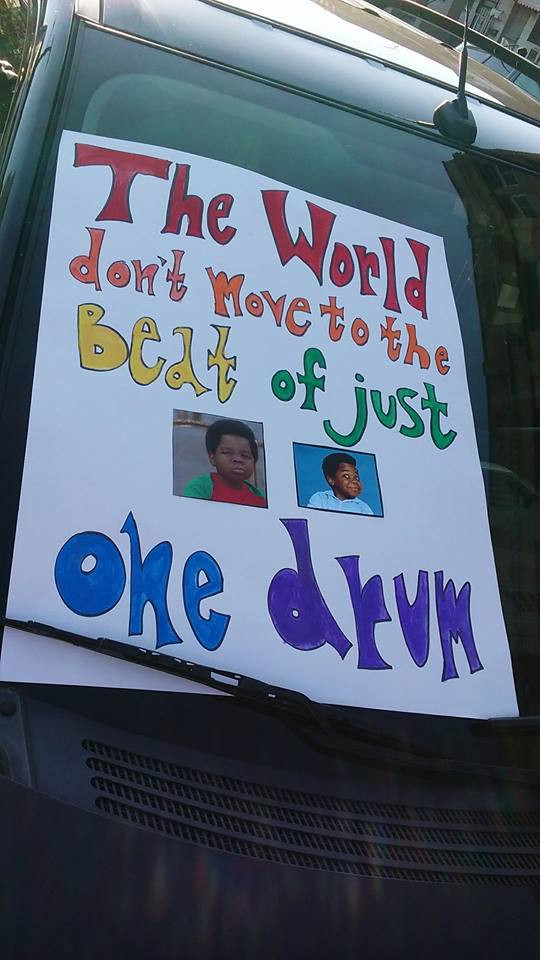 LGBT equality is something that we still fight for now. In August, a LGBT leader's residence the target of an arsonist in Jackson, Michigan. The alleged hate crime took place not too long after the city passed its non-discrimination ordinance. ACLU Michigan has recently filed a lawsuit to challenge Michigan's practice of allowing state contracted child agencies to reject couples solely based on their sexual orientations. LGBT activists have also fought for LGBT people to be included in the Elliot Larsen Civil Rights Act. Unfortunately, Michigan Civil Rights declined their requests. Our president proposed a bill to ban all transgender people from the military. Let's not forget the "bathroom" debate.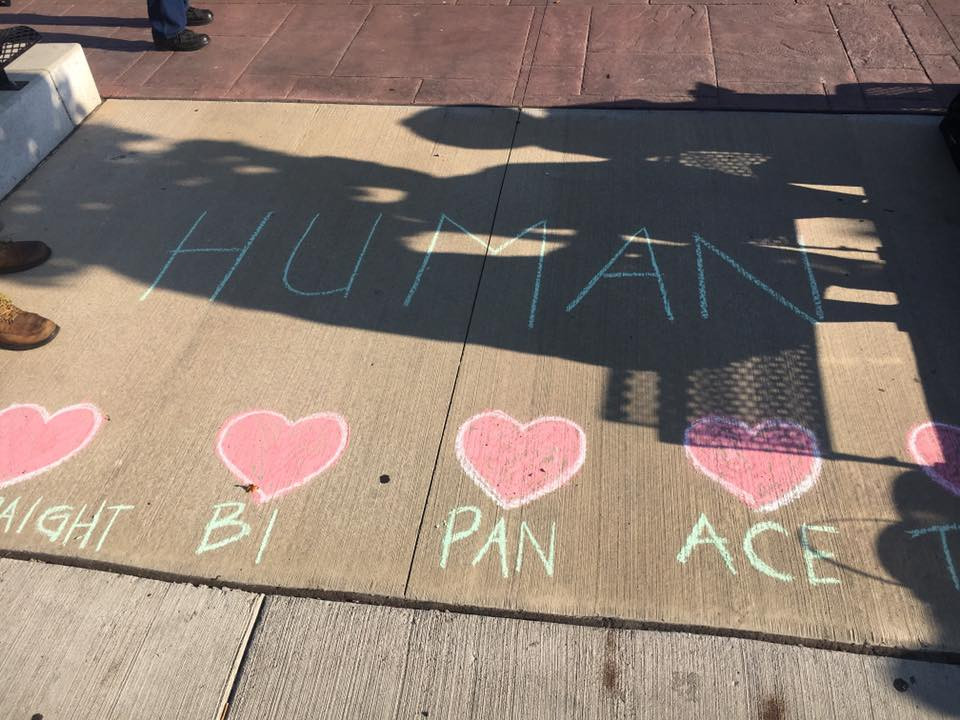 The LGBT rally kicked off with upbeat songs like "I'm Coming Out" by Diana Ross, "Born This Way" by Lady Gaga, and "I Wanna be Your Lover" by Prince. The wall decorated with heartwarming posters about LGBT equality, made by high school students across Detroit.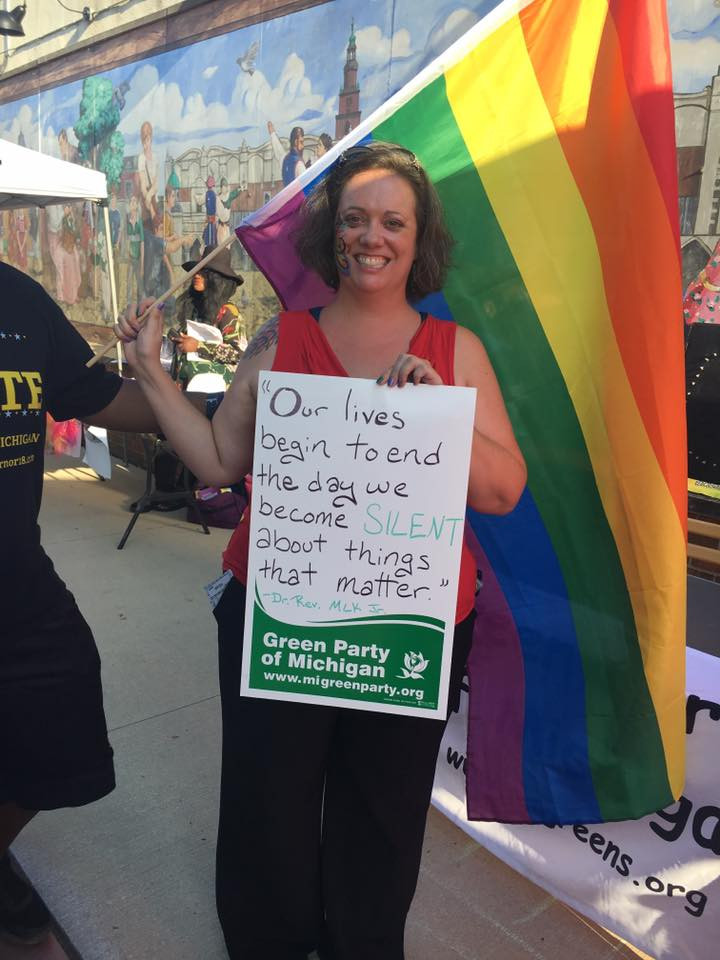 Avery Grey, Huffington Post Queer Voices Contributor, member of MDPAN, gave an emotional speech about their life as an intersex person. They also read a beautiful poem about self-love titled "The Greatest Love of All". Avery's speech and poem was definitely the highlight of the rally. It represented what the rally was all about. The Mayor of Hamtramck, Karen Majewski spoke about her support for LGBT equality. She let the audience know that everyone is welcome in Hamtramck. It was nice to see a government official stand up for LGBT rights. Abhay Sinh Rathwa, a local musician, also performed acoustic guitar covers of "Stand by Me" by Ben E. King and "What a Wonderful World" by Sam Cooke.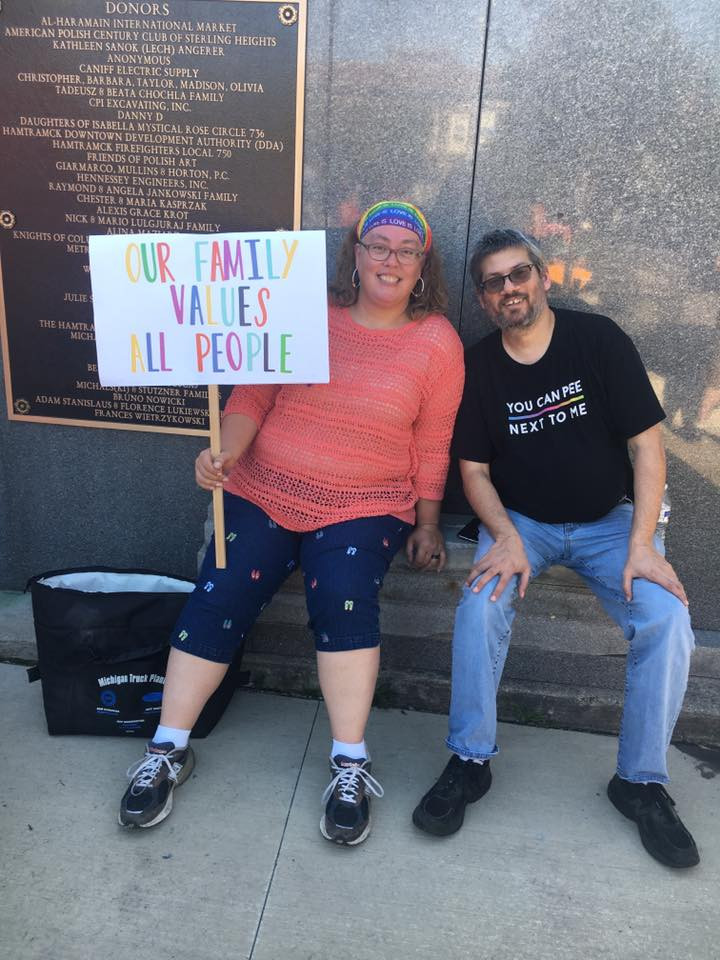 Love is Love was full of peace and support. There were nothing but positive vibes in the atmosphere. MDPAN plans to have more rallies in various locations around Metro Detroit. MDPAN will announce the city for the next rally soon. We hope to see you at the next one.
#Feminism #GenderEquality #LGBTQIAIssues #Peace #LGBT #lgbtequality #selflove #positivity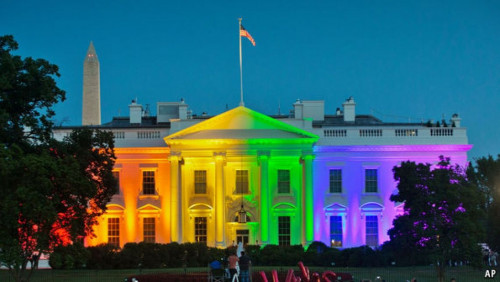 Originally Posted on May 5, 2017 
June 26th, 2015 seems like a long time ago. That was the day the Supreme Court ruled states cannot ban same sex marriage. Now, almost two years later, LGBT rights are back in the crosshairs. Legislatures in Texas, Arkansas and North Carolina are attempting to push discriminatory bathroom bills against the transgender community, forcing them to use restrooms according to the sex listed on their birth certificate. Should this become law nationally, trans men like Buck Angel would be legally mandated to use the women's room.  
Elsewhere, in Alabama, some county judges have refused to issue marriage licenses to same-sex couples, citing a legal precedent enacted in 1961 to preserve segregation. Anti-LGBT sentiment is ramping up globally, with the Chechen government enacting a pogrom against it's gay citizens. Given the potential collusion between the US executive branch and Russia, there's ample cause for concern. 
If these, or any other issues threatening the LGBTQIA community concern you, come join the Love is Love March in Ferndale this Sunday, May 8, in Geary Park between 5-9 PM and turn the White House rainbow again! Hosted by MDPAN, this event seeks to bolster solidarity between those marginalized by their gender and sexuality. We march against the hatred and bigotry of those who forced so many to hide their true selves, for threat of alienation, persecution and violence. 
We won't be alone at the march, the following groups will have tables set up for those who want to get more involved, and speakers too!

- Taking Back Orange: A means for silent protest against Trump and his cabinet.
- Putting the People First: Bill Cobb's campaign for Governor of MI, who agreed to speak at the event. His platform focuses on improved education and clean, affordable water for all of Michigan.
- Planned Parenthood: Providing essential services for reproductive and general health, in danger of losing funding under the current regime.
- No Space for Hate: A group of activist parents local to Ferndale who fight discrimination in Metro Detroit.
- Studio 416
- GLSEN - Southeast Michigan: This organization works to create a safe space for LGBTQIA youth in schools.
- Detroit Light Brigade: An illuminating art group, will be providing a light demonstration after the march.  
Last, but certainly not least, MDPAN's own Donnie Nuggets will be making an appearance!
#gay #lesbian #transgender #trans #queer #MDPAN #LGBT #LGBTQIA #loveislove #TakingBackOrange