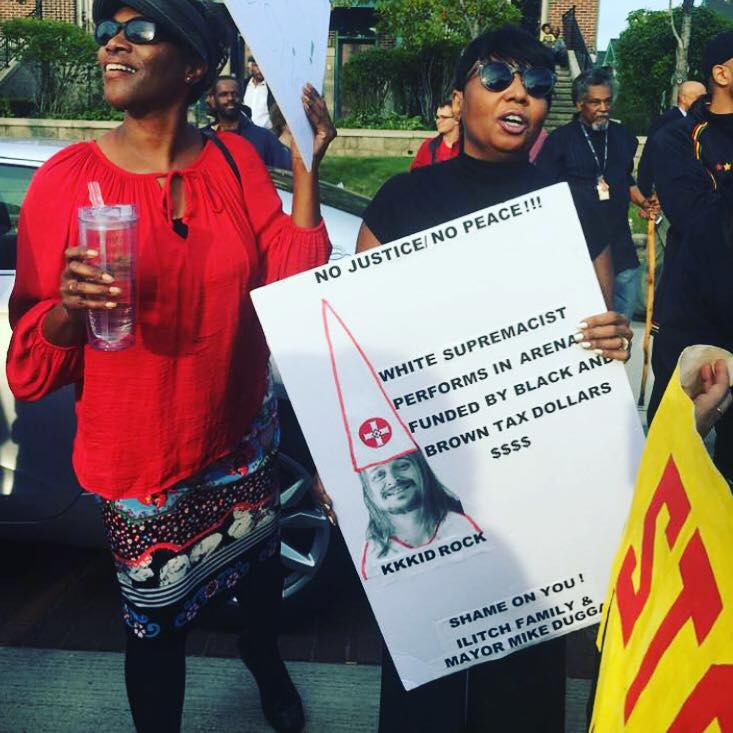 Originally Posted on September 16, 2017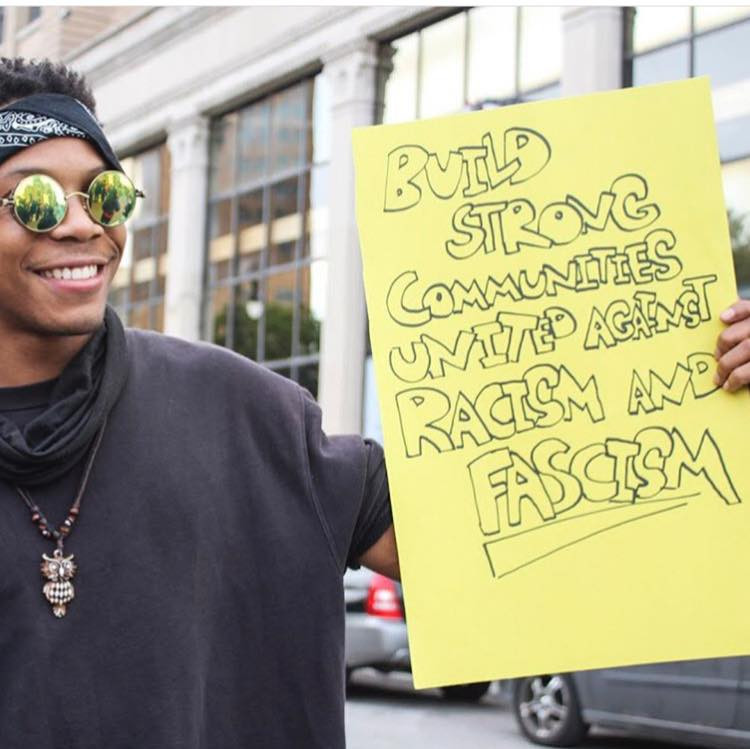 Tuesday, Little Caesars Arena finally opened their doors to the public. To celebrate, they paid Kid Rock, the self proclaimed "King of Detroit Love" to perform for six nights straight. Kid Rock also has his own restaurant with the arena. Which is pretty odd considering his support of President Trump and the confederate flag. Why is it odd you ask? Well more than 80% of Detroit is black and Detroit's taxpayers involuntarily paid $300 million for the $863 million dollar arena to be built. Many Detroiters criticized Little Caesars Arena's decision to have Kid Rock perform. Many wanted his concerts to be cancelled. But did the arena listen to the taxpayers who paid for most of their arena? No.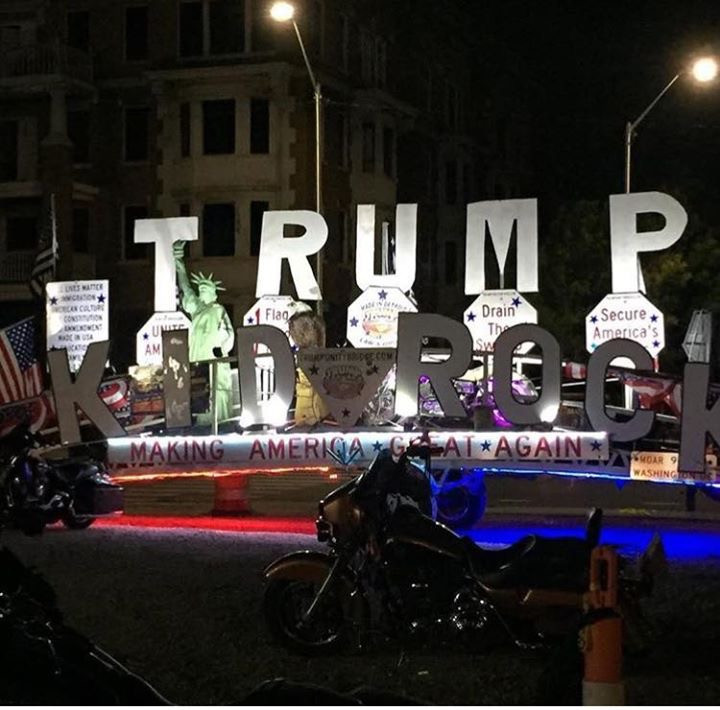 On Tuesday evening, hundreds of protesters took to the streets so their voices could be heard. Starting from Grand Circus Park, protesters marched to Little Caesars Arena. Screaming chants like: No justice, no pizza; No hate, No KKK, No Fascist USA; The Anti-Kid Rock protest was met with opposition from the Michigan Militia/Bikers for Trump. Bikers revved their motors as an intimidation tactic and to drown out the words of the protesters. The bikers even had their own Pro Trump and Kid Rock float with quotes like "Drain the Swamp", "Make America Great Again", and ironically, "Unite America". Protesters were also met with jeers and boos from the arena's restaurant goers on a balcony. Concert goers often ran past the crowd shouting words such as "Four more years!", "Kid Rock for America!", and "Get a job!". Kid Rock fans who wore Confederate flags or "MAGA" hats faced ridicule by the crowd. The protest also featured a "Walk of Shame" where protesters made space for concert goers to walk while also heckling them for supporting someone like Kid Rock.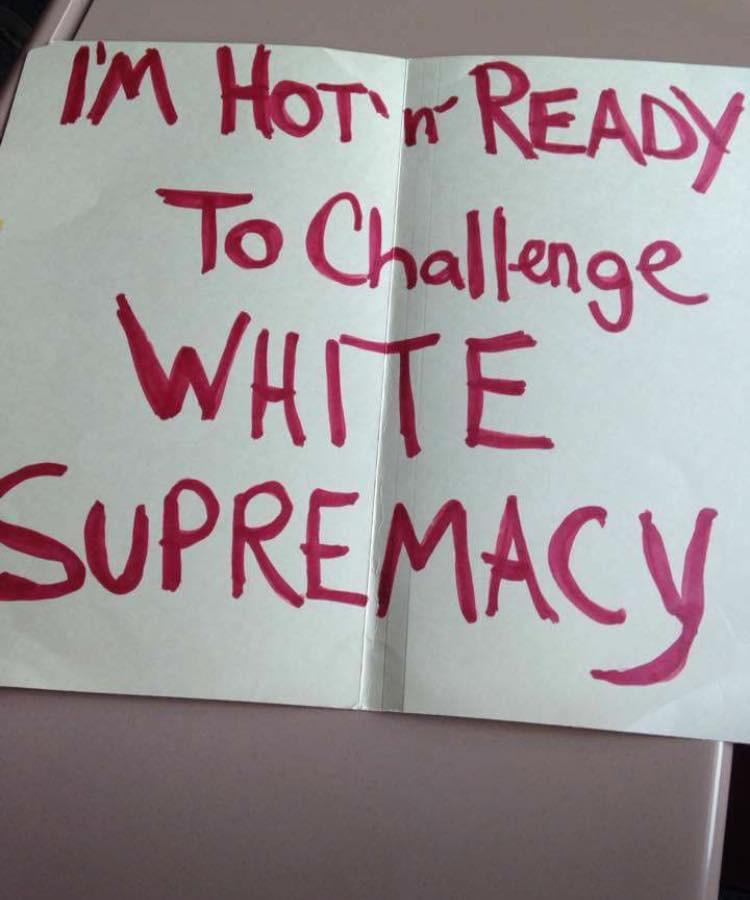 Kid Rock's concert is going on night five. We are expecting his announcement on night six, his last night, to see if he will actually be running for Michigan Senate or not. Hopefully not, but if he does decide to follow Trump's path and run for public office, expect opposition. We also encourage you to boycott Little Caesars Arena who has shown they care more about taxpayer money than the taxpayers themselves.
#Politics #RacialJustice #kidrock #gentrification #littlecaesarsarena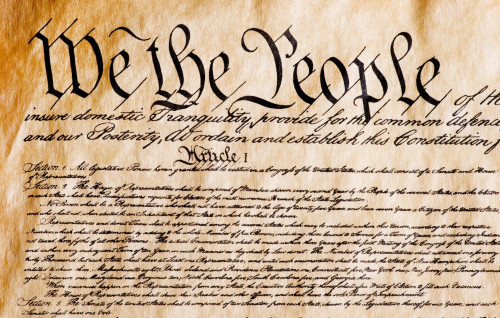 The last two weeks a radical right wing Supreme Court radically transformed American life in all the wrong ways across a broad array of issues: women's rights, environmental regulations, gun safety, immigrant rights, indigenous rights, housing, public health, and protecting people from police violence. The conservative majority made decisions to take away fundamental rights and in other cases the Court stripped away legislation and regulation that the overwhelming majority of Americans desire and demand. The Supreme Court fed every right wing ideological bent undermining their own legitimacy and with it, the foundations of our democratic republic. Our democracy does not consistently represen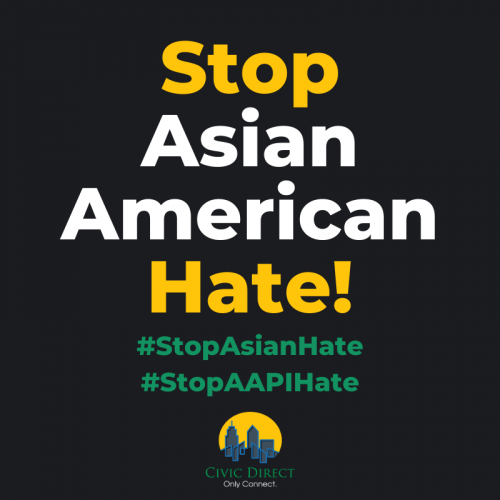 The rise of hate crimes against Asian Americans and Pacific Islanders is appalling and we all must be in action whether through #bystanderintervention, #reporting, and/or #advocating for civil protections.  #racialjustice #asianamerican #stophate #stopracism #stopaapihate #stopasianhate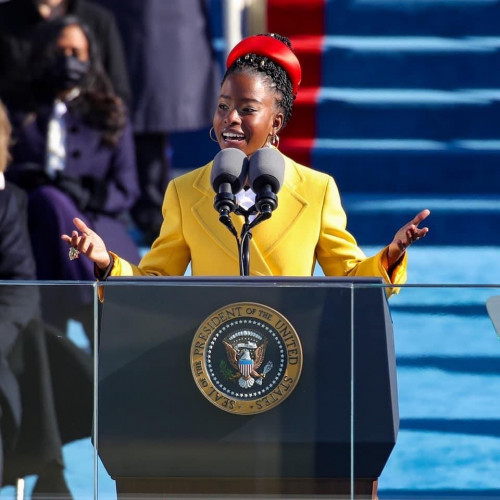 https://youtu.be/LZ055ilIiN4When day comes we ask ourselves,where can we find light in this never-ending shade?The loss we carry,a sea we must wadeWe've braved the belly of the beastWe've learned that quiet isn't always peaceAnd the norms and notionsof what just isIsn't always just-iceAnd yet the dawn is oursbefore we knew itSomehow we do itSomehow we've weathered and witnesseda nation that isn't brokenbut simply unfinishedWe the successors of a country and a timeWhere a skinny Black girldescended from slaves and raised by a single mothercan dream of becoming presidentonly to find herself reciting for oneAnd yes we are far from polishedfar from pristinebut that doesn't mean we arestriving to