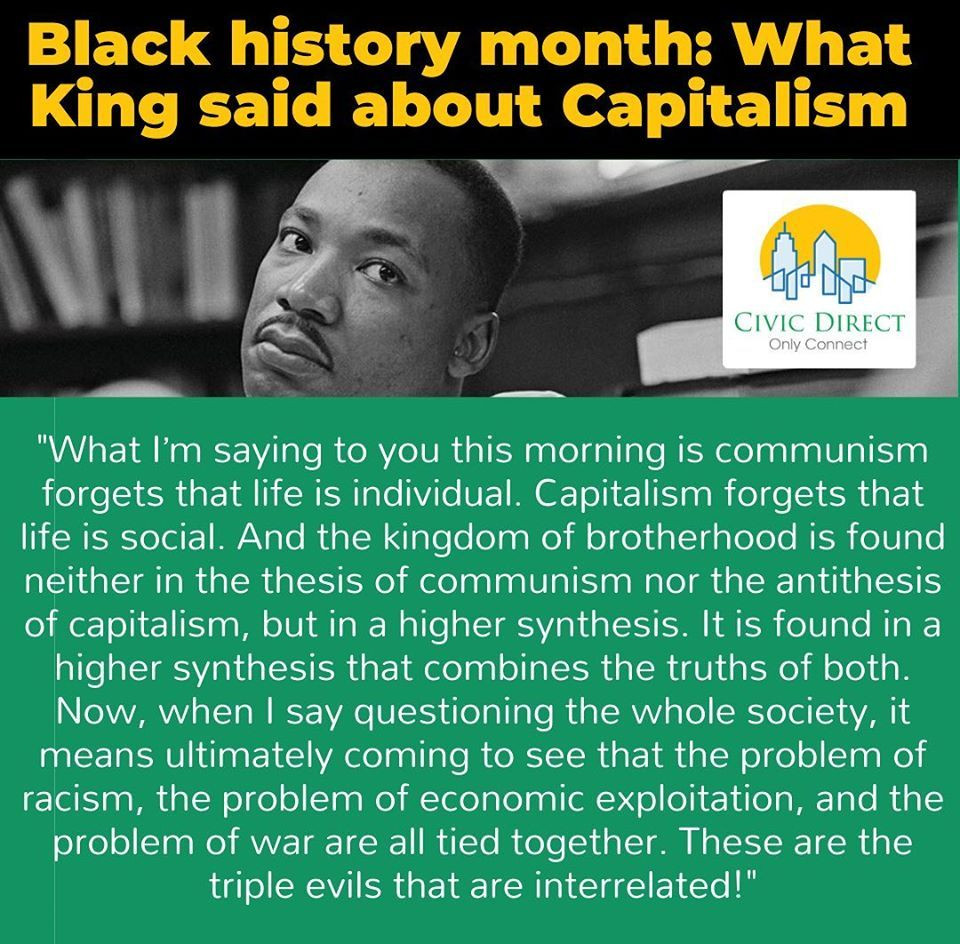 What King Said About Capitalism
#knowyourhistory
With all this talk about #socialism, #democraticsocialism and #capitalism, what did #mlk have to say?

"What I'm saying to you this #morning is communism forgets that life is #individual. Capitalism forgets that life is #social. And the kingdom of brotherhood is found neither in the thesis of communism nor the antithesis of capitalism, but in a higher synthesis. It is found in a higher #synthesis that combines the #truths of both. Now, when I say questioning the whole society, it means ultimately coming to see that the problem of #racism, the problem of #economicexploitation, and the problem of #war are all tied together. These are the triple evils that are interrelated!"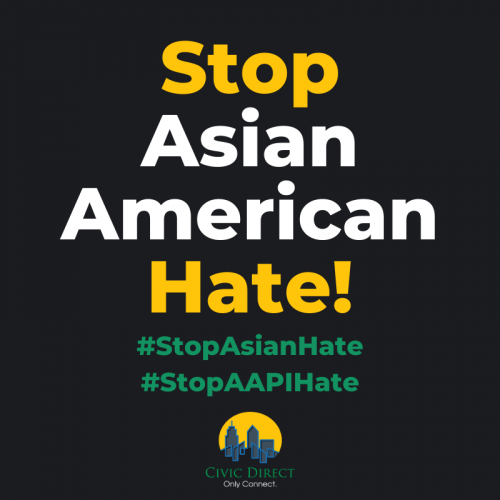 The rise of hate crimes against Asian Americans and Pacific Islanders is appalling and we all must be in action whether through #bystanderintervention, #reporting, and/or #advocating for civil protections.   #racialjustice #asianamerican #stophate #stopracism #stopaapihate #stopasianhate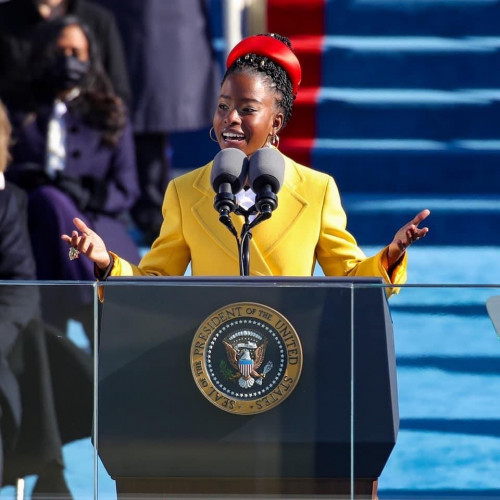 https://youtu.be/LZ055ilIiN4 When day comes we ask ourselves, where can we find light in this never-ending shade? The loss we carry, a sea we must wade We've braved the belly of the beast We've learned that quiet isn't always peace And the norms and notions of what just is Isn't always just-ice And yet the dawn is ours before we knew it Somehow we do it Somehow we've weathered and witnessed a nation that isn't broken but simply unfinished We the successors of a country and a time Where a skinny Black girl descended from slaves and raised by a single mother can dream of becoming president only to find herself reciting for one And yes we are far from polished far from pristine but that doesn'
I don't think any of us have any doubt that peaceful protests lead by BIPOC communities are treated differently.  We saw this in the uprising this summer. Can you imagine if there was a violent storming of the Capitol? There's just no way there would be such a light law enforcement, no way there would have been a small number of arrests, no way it wouldn't have been met with law enforcement violence, no way folks would have been casually walking in and out of the Capitol. I'm glad the media are using appropriate terms like insurrection, mob violence, and domestic terrorism, and accountability is now required. #impeach and #convict #25thamendment