Feminism Isn't Destroying the Black Community
Originally Posted on December 5, 2018
Misogyny is so ingrained in our minds, that we think any challenge to it is detrimental to our way of life. That is the complete opposite. Feminism isn't destroying our community. Our upholding of patriarchy is. Racism and misogyny is destroying our community. Mass incarceration is destroying our community. Lack of funding in our neighborhood is destroying our community. Assault and abuse is destroying our community.
This idea that the black community should only focus on racism, not misogyny or homophobia, is not helping us move forward. If we want to liberate the black community, then we have to listen to everyone's grievances. All of our issues matter, not just straight cis black men. The gaslighting and silencing of Black women has to stop. Our experiences with Misogynoir are valid. We're not trying to "tear black men down," because we expect better from them. We also need to put an end to the homophobia and transphobia running through our community. Why are we shunning our own people based on their sexualities and gender expression? We are encouraging discrimination in our own community. How is this acceptable?
Please, kill the idea that mainstream media has an agenda to, "turn black men gay," and "make black men feminine." I don't know if people realize this, but gay black men have always existed. Gay black men have even been apart of fighting for us to have equal rights in this country.  Bayard Rustin and James Baldwin are two examples. When you complain about black men being "feminine," that is toxic masculinity. Teaching black men that there's a certain ways to be "real" man, like holding emotions in and being overly aggressive, is not good. You are also helping enforce the stereotype that black men are "aggressive" and "wild". That stereotype is dangerous. It has been used as a way to justify innocent black men being murdered by police officers.
Black women are also not door mats for Black Liberation. Stop teaching Black women that in order to help our community, we have be silent when we are hurting. Instead of shaming Black women for speaking out against their rapists and abusers, shame the rapists and abusers. Black people are not obligated to protect predators because they are black. Black victims are the ones should be protected. You make us feel unloved in our own community and we have done nothing wrong. The fact that it is common to have known child molesters and rapists in our families, should disturb you. The fact that it's common for us to put the responsibility on little black girls to "cover up in the house," and "stop being fast," should disturb you. Protect black victims. Protect little black girls. Protect little black boys too.
The disrespect black women receive in this community while simultaneously being expected to do all the labor is exhausting. Respectability politics are enforced on black women. Single black mothers are constantly being disrespected. Why are women being disrespected for raising their children, instead of the men who do not take care of them? We pick and choose which black woman is worthy of praise. Black woman who is sexually liberated? Not worthy of respect. Black woman who wears weave? Not worthy of respect. Black woman who is "unattractive." Not worthy of respect. Do not say you love and appreciate black women, when you pick and choose which ones to show love to and appreciate. It is disheartening seeing black women internalize these misogynistic beliefs, as well. Supporting those views does nothing to help us.
The Black community is also selective when it comes to which Black life matters and which one doesn't. There is little outrage for the high rate of Black trans women being murdered in the U.S. According to The New York Times, 25 to 28 trans people were killed last year. The majority of the them were trans women of color. Their life expectancy is 35 years old. The only ones who speak about Black female victims of police brutality are other black women. Koryn Gaines and Sandra Bland deserved better than the black men who were justifying their deaths. Black sexual assault and domestic violence victims do not receive the support they deserve, not even from our own community. According to a study done by CDC, Black women had the highest homicide rates from 2003-2014. It was said that more than half of the women killed were murdered by a current or former partner. We show a huge amount of support for black male victims of violence until we find out that the black man is gay. Anthony Wall and Gemmel Moore deserved more attention than they received from us.
Feminism is not destroying the black community. The toxic views that we continue to pass down from generation to generation is destroying it. If we really want to liberate the Black community, we should start by dismantling the sexist and homophobic beliefs that we uphold. If we say that Black lives matter then we need to act like it.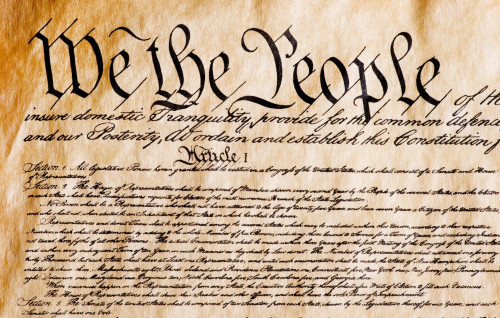 The last two weeks a radical right wing Supreme Court radically transformed American life in all the wrong ways across a broad array of issues: women's rights, environmental regulations, gun safety, immigrant rights, indigenous rights, housing, public health, and protecting people from police violence. The conservative majority made decisions to take away fundamental rights and in other cases the Court stripped away legislation and regulation that the overwhelming majority of Americans desire and demand. The Supreme Court fed every right wing ideological bent undermining their own legitimacy and with it, the foundations of our democratic republic. Our democracy does not consistently represen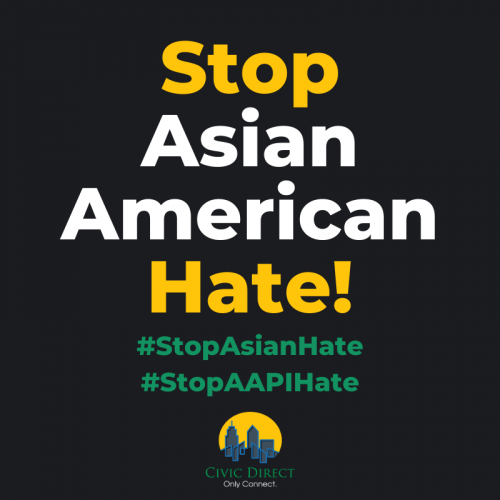 The rise of hate crimes against Asian Americans and Pacific Islanders is appalling and we all must be in action whether through #bystanderintervention, #reporting, and/or #advocating for civil protections.  #racialjustice #asianamerican #stophate #stopracism #stopaapihate #stopasianhate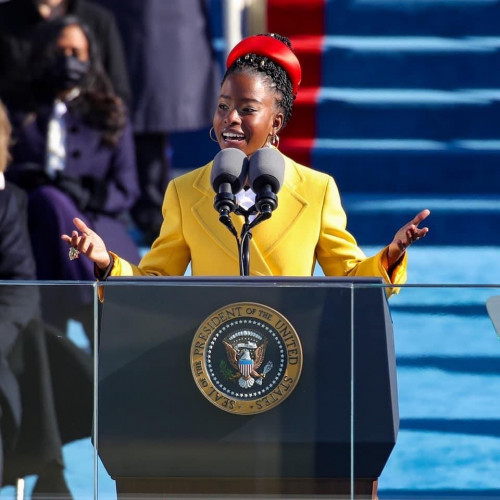 https://youtu.be/LZ055ilIiN4When day comes we ask ourselves,where can we find light in this never-ending shade?The loss we carry,a sea we must wadeWe've braved the belly of the beastWe've learned that quiet isn't always peaceAnd the norms and notionsof what just isIsn't always just-iceAnd yet the dawn is oursbefore we knew itSomehow we do itSomehow we've weathered and witnesseda nation that isn't brokenbut simply unfinishedWe the successors of a country and a timeWhere a skinny Black girldescended from slaves and raised by a single mothercan dream of becoming presidentonly to find herself reciting for oneAnd yes we are far from polishedfar from pristinebut that doesn't mean we arestriving to