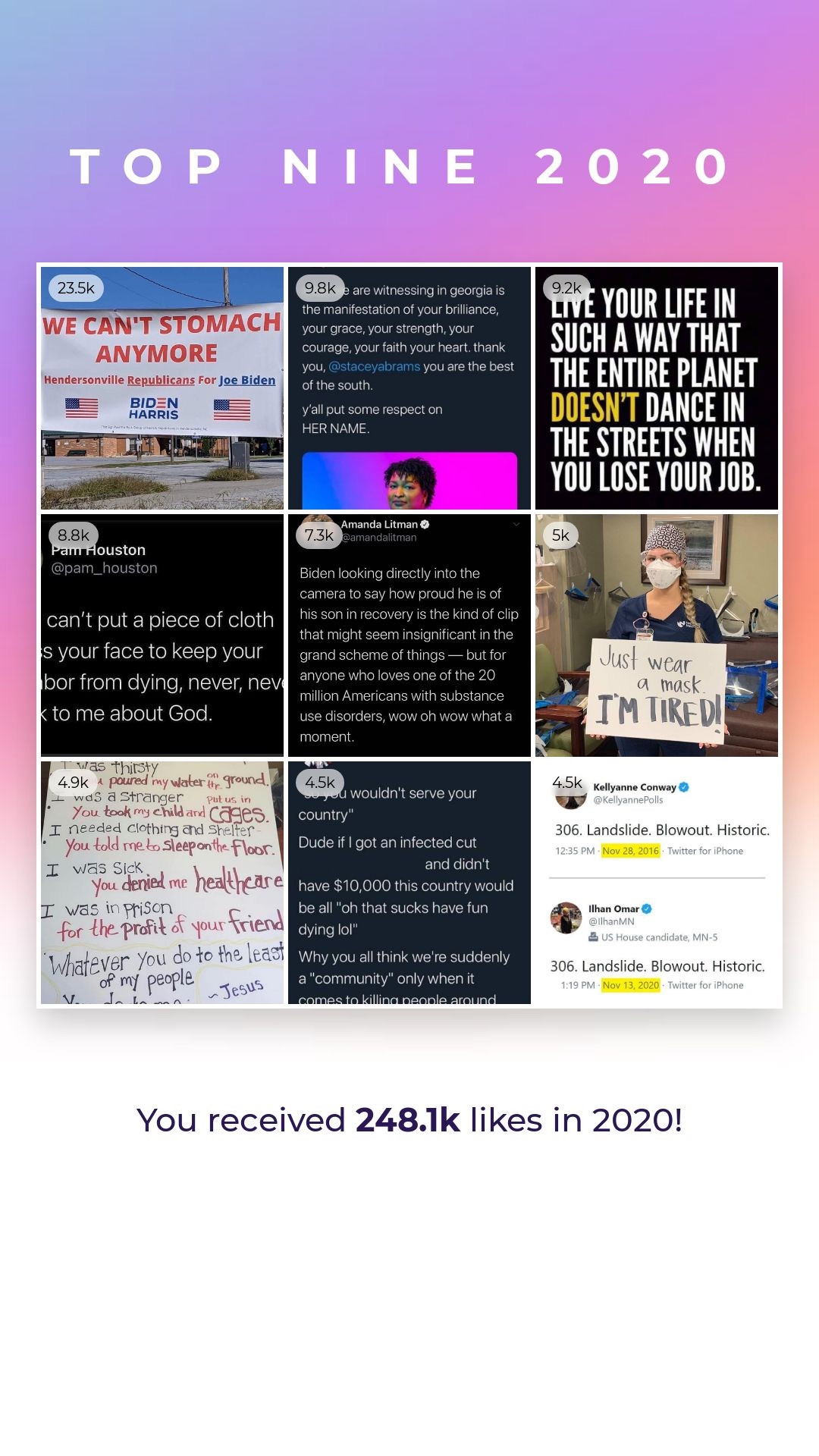 Top Nine from CivicDirect Instagram
2020 has been a #difficultyear for so #many.  We #learned to #value what we have, we had an #uprising that put #racialjustice front and center #whereitbelongs and we got rid of #trump.  We at civicdirect #launched a new #site for #activists.  Link in bio. 
Almost a quarter of a million likes and #millions more in number of accounts reached.  Onto #somethingbetter in #2021.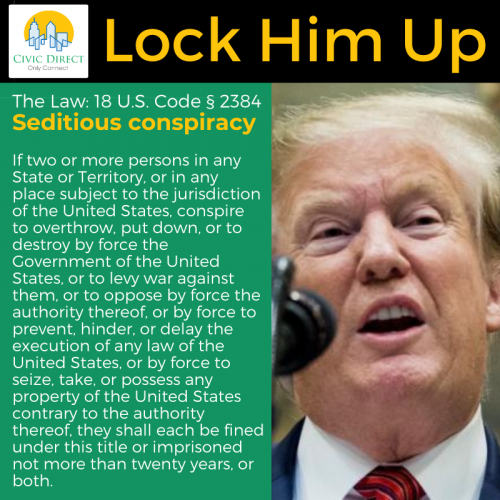 #lockhimup #traitortrump #Impeach #Remove #Convict #trumpforprison #sedition 18 U.S. Code § 2384 - Seditious conspiracy If two or more persons in any State or Territory, or in any place subject to the jurisdiction of the United States, conspire to overthrow, put down, or to destroy by force the Government of the United States, or to levy war against them, or to oppose by force the authority thereof, or by force to prevent, hinder, or delay the execution of any law of the United States, or by force to seize, take, or possess any property of the United States contrary to the authority thereof, they shall each be fined under this title or imprisoned not more than twenty years, or both.
I don't think any of us have any doubt that peaceful protests lead by BIPOC communities are treated differently.  We saw this in the uprising this summer. Can you imagine if there was a violent storming of the Capitol? There's just no way there would be such a light law enforcement, no way there would have been a small number of arrests, no way it wouldn't have been met with law enforcement violence, no way folks would have been casually walking in and out of the Capitol. I'm glad the media are using appropriate terms like insurrection, mob violence, and domestic terrorism, and accountability is now required. #impeach and #convict #25thamendment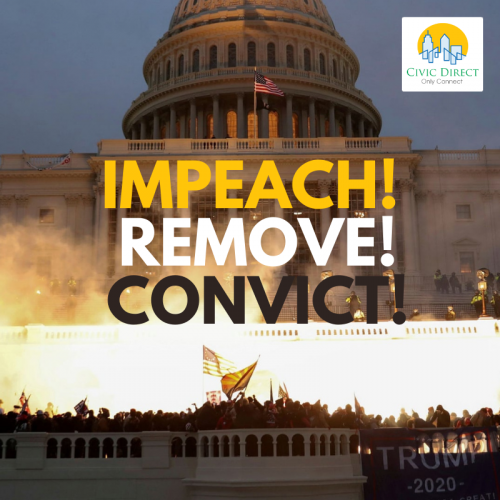 #impeachtrump #convict #remove Trump is a traitor! #traitor #impeach2 #civicdirect