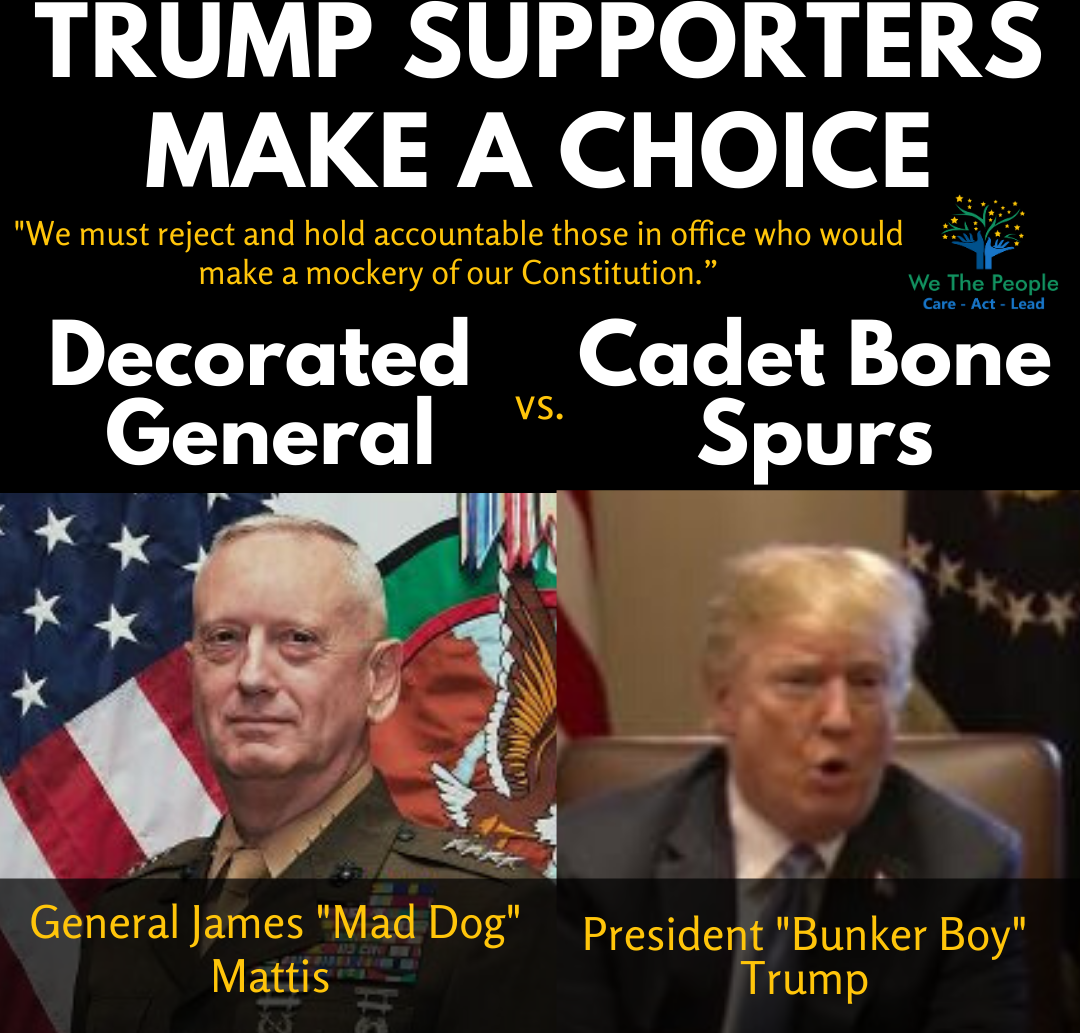 Trump Supporters Make a Choice
You pro-Trump pro-military folks have a choice to make:  Continue support for Trump or Back up your pro-military talk and denounce Cadet Bone Spurs and his division and support leaders who actually fought for this nation.  
General James Mattis said "We must reject and hold accountable those in office who would make a mockery of the Constitution."
#trump #resigntrump #promilitary #cadetbonespurs #bunkerboy #maddofmattis #makeachoice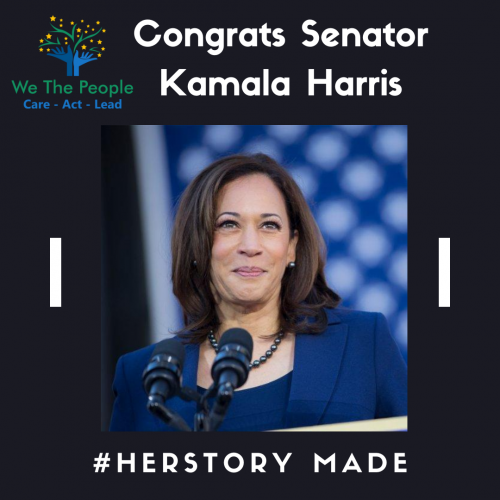 Senator Kamala Harris makes herstory as the first African American and Asian American woman on a major party ticket.   #kamalaharris #election2020 #democrats #politics #vote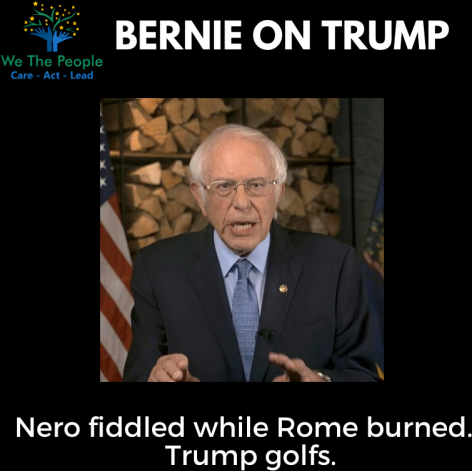 #BernieSanders on #trump: "Nero fiddled while Rome burned. Trump golfs."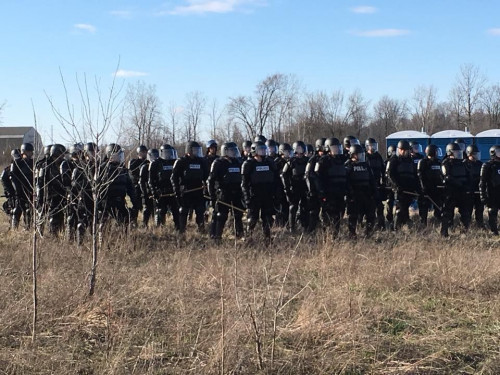 Header: Secret Service agents deployed for a Trump rally in a pole barn off MI-53 in Washington Twp. on April 28th, 2018.While the kidnapping by Federal agents at 7 mile and Greenfield today was the work of ATF agents, the disturbing part of the NDAA is that these agents can just as easily switch their patches to be deployed under Trump's orders, just like in Portland. Since the US has gone Full Gestapo, we'd like to share these tips for organizers and protesters alike to limit their opportunities to black bag us. 1. End the march where it starts, disperse all at once so they can't pick people off walking back from a second location. 2. Make sure someone who knows your legal name and DOB is