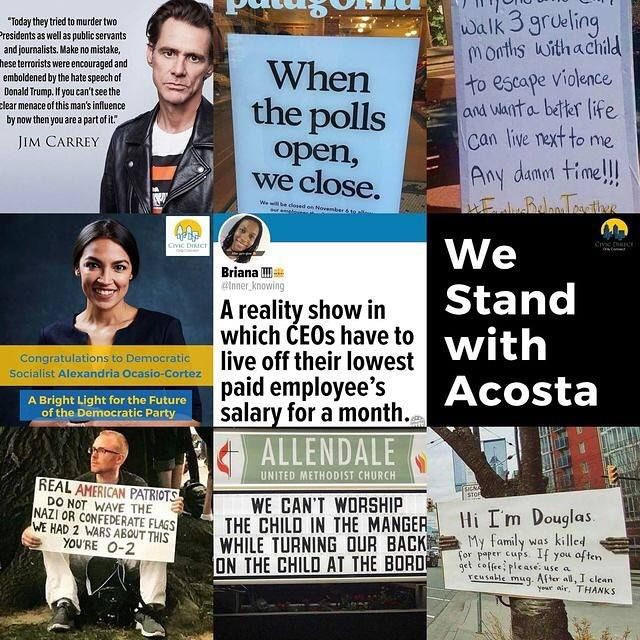 The Year on Social Media for Civic Direct
Much of the impact that we make at Civic Direct happens on social media, including this activism social network.  We also participate a great deal on Instagram and Twitter and to a lesser extent, Facebook.  The last year saw substantial growth in following and engagement across all of our platforms.
Instagram
Civic Direct sees its biggest engagement numbers on Instagram.  We love the platform because it lends itself to sharing a direct short message in the form of an image and/or meme.  It encourages conversations on the images and within its story format.  We frequently go live at protests on both Instagram and Facebook live features, bring folks who couldn't come to the protest to 
Here's our top nine posts from the last year: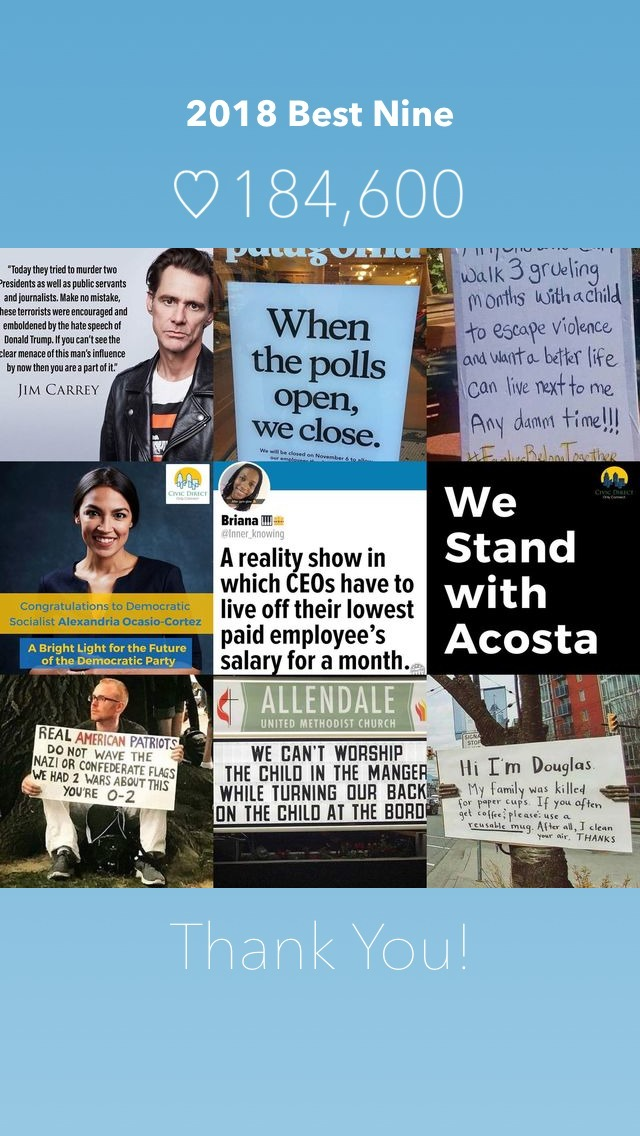 Twitter
Civic Direct saw its largest follower growth on the Twitter platform, thanks in part to a fascinating organic social networking experiment call the #FollowBackResistance.  We are closing in 20k followers on the main account for Civic Direct by participating with other activists who are part of the resistance to Donald Trump.  In order to help resisters find each other, tagging your profile with #resistance, #FollowBackResistance or simply #FBR indicates to other activists that you are simpatico and aligned with their perspective and that you commit to follow back activists who follow you.  This has been fascinating to be a part of and to see our collective connectivity build on a platform like Twitter than can be quite a firehose of content.  
We also set up a twitter feed for each one of our local Civic Action Centers. We have seen really good engagement there as each activism event automatically posts to the local twitter of the local Civic Action Center.  Following the local feed on twitter allows you to be in the know about what's happening in your local community.
If you would like to follow those accounts they include:
Northeast
Midwest
Southeast
West
We also are growing our feeds around specific topics.  We have these two with more on the way:
Facebook
Our Facebook audience is much smaller though we do see really good reach and engagement with our posts and our audience grew 5x in the last year.  Any events that we share on the Civic Action Center that have a facebook event, get added to our facebook page events. Also, all of our instagram pictures and stories go to the Facebook page as well.  Check us out  https://www.facebook.com/civicdirect/
In summary, a big thank you to each of you.  It is wonderful to be sharing, acting and leading in network with you as we take on the challenges of our times with courage and oneness of purpose.  
Social media is an important set of tools to live up to our tag line:  Only Connect
Thanks for connecting with us in 2018.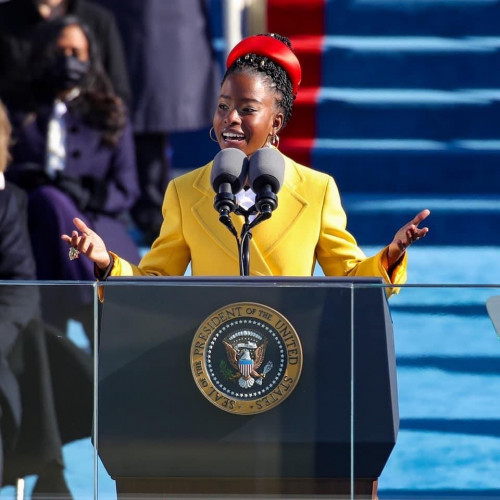 https://youtu.be/LZ055ilIiN4 When day comes we ask ourselves, where can we find light in this never-ending shade? The loss we carry, a sea we must wade We've braved the belly of the beast We've learned that quiet isn't always peace And the norms and notions of what just is Isn't always just-ice And yet the dawn is ours before we knew it Somehow we do it Somehow we've weathered and witnessed a nation that isn't broken but simply unfinished We the successors of a country and a time Where a skinny Black girl descended from slaves and raised by a single mother can dream of becoming president only to find herself reciting for one And yes we are far from polished far from pristine but that doesn'
I don't think any of us have any doubt that peaceful protests lead by BIPOC communities are treated differently.  We saw this in the uprising this summer. Can you imagine if there was a violent storming of the Capitol? There's just no way there would be such a light law enforcement, no way there would have been a small number of arrests, no way it wouldn't have been met with law enforcement violence, no way folks would have been casually walking in and out of the Capitol. I'm glad the media are using appropriate terms like insurrection, mob violence, and domestic terrorism, and accountability is now required. #impeach and #convict #25thamendment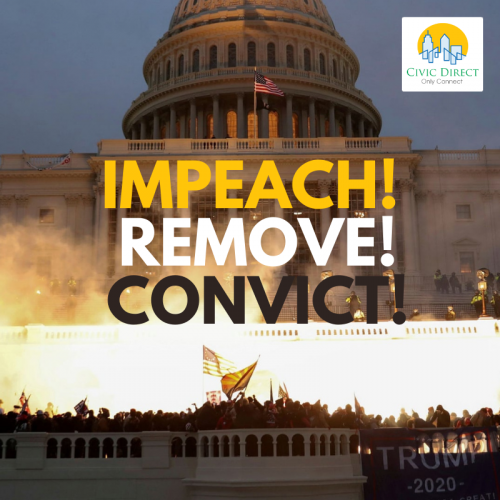 #impeachtrump #convict #remove Trump is a traitor! #traitor #impeach2 #civicdirect